bars, rods and plates
We may also offer you brass and bronze bars.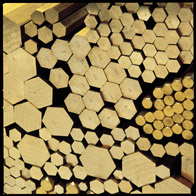 Brass bars:
Round brass bars
- dimensions: Ø 3 - 100 mm
Square brass bars
- dimensions: 3 - 9, 5x6, 6x9, 9x12, 12x18 and many others
Hexagonal brass bars

Bronze bars and tubes:
Quality:
PCuSn14
PCuSn12
PCuSn10
PCuSn8
Dimensions of bars: diameter: Ø 20 - 100
length: 350 - 600 mm
We also make Bronze tube on demand with specified dimensions.
All this products are produced in Serbia. Therefore, we can supply them with ~ Eur 1~ form. This mean that they are not subject to additional 4.8% European duty!
For information for sizes and prices please email us at info@copper-tubes.net
or telephone us on +381(0)11 3970 300
In our offer we also have:
● Copper tubes for LPG vehicles

Click on the links above to see more product details.
Product range
Other products:

C

onductors, cables and wire

Enamelled copper wire
Copper strips and sheets
Copper, bronze, brass ingots

Contact details
Careers
Interesting facts