Trolley and catenaries overhead wire
For use as overhead power source for subways, trains, trams, trolley buses, light and heavy transit systems, electrically powered mine trains, and industrial cranes.
Cross section: from 80mm² up to 150mm²
Construction:
This product offers the highest commercial-grade conductivity, good corrosion resistance, and good wear characteristics. Trolley wire or contact wire is a single conductor, solid copper, having a hard drawn temper, with different profiles and sections and it is offered according all major specifications (ASTM, DIN, UIC, NFC, BSS, etc)..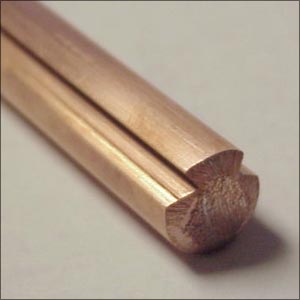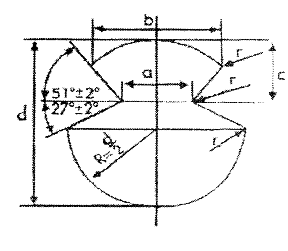 Standards: DIN 43141, ASTM B-47, ASTM B-116, ASTM B-9...
Available in the following materials: ED-Cu, CuSn (Copper Tin), CuMg, CuCd or CuAg
Available Packaging: Wooden Reels (Drums)
Pack mass (on one reel): up to 3000kg
RECOMMENDED FOR:

* Overhead electrical systems

* Mass transit and high speed systems

* Both AC and DC applications

* Specialized applications for Tin and Silver Copper Alloys

* Light Rail, tram and trolley bus systems

* Overhead traveling cranes
Railway electrification
Tram

Train up to 200km/h

High speed train > 200km/h

Contact or trolley wire

80-100-120 mm²
Cu–CuAg–CuCd
100-107-120 mm²
Cu-CuAg-CuCd-CuMg-CuSn
120-150 mm²
CuAg-CuCd-CuMg-CuSn

Caternary or messenger wire

35-50-70 mm²
Cu-CuAg-CuCd
65-70-95-116 mm²
Cu-CuAg-CuCd-CuMg
95-116 mm²
CuAg-CuCd-CuMg

Feeder cable

150 mm²
CuAg
AAAC / ACSR
Various copper cables
AAAC / ACSR
Various copper cables

Pendule or dropper wire

10 mm²
CuCd
10-12-16 mm²
CuCd-CuMg
10-12-16 mm²
CuCd-CuMg
Trolley wire are produced in Serbia of 100% Serbian copper. Therefore, we can supply copper conductors with ~ Eur 1~ form. This mean that they are not subject to additional 4.8% European duty!
For information for sizes and prices please email us at info@copper-tubes.net
or telephone us on +381(0)11 3970 300
In our offer we also have:
● Copper tubes for LPG vehicles

Click on the links above to see more product details.
Product range
Other products:

C

onductors, cables and wire

Enamelled copper wire
Copper strips and sheets
Copper, bronze, brass ingots

Contact details
Careers
Interesting facts