conductors, cables, wire and ropes
Copper conductors, cables, wire and ropes are produced in Serbia of 100% Serbian copper and aluminum. Therefore, we can supply them with ~ Eur 1~ form. This mean that they are not subject to additional 4.8% European duty!





In our offer we have:
1. Metal conductors

The basic production program includes:
wire drawing from nonferrous metals and nonferrous metal alloys

the production of wire strings and cords

stranding of wires

galvanization of wires

the treatment of matrices made of hard metal, artificial and natural diamonds

the production of copper and tin braided tape

the production of overhead power lines made of the AlMgSi alloy (A2 and A3) and of Alumoweld
2. PlasticKabel
Cable production program is diverse, about the types and constructions of the cables and conductors, as well as the used materials. It comprises the following groups of products: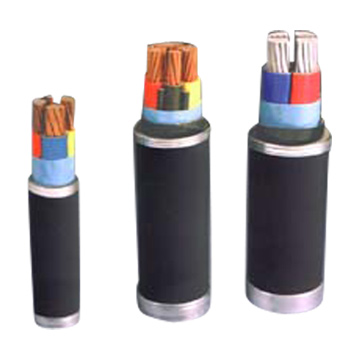 Cables for fixed installation

Flexible cords

PVC insulated and XLPE insulated power cables 0.6/1 kV

PVC insulated and XLPE insulated power cables 6/10 kV

PVC insulated, PE insulated and XLPE insulated control cables

Fire resistant power cables
3. Telecomunications
Telecommunication's production programme includes the next group of products:
Low-frequency subscriber cables

Low-frequency cables for local networks and network groups

Cables for digital transmission

Signaling and control cables

Cables for internal wiring

Cables for special applications

Halogen-free and fire retardant cables
4. Microkabel
The basic groups of products are:
Equipment wires and strand wires

Cables for electronics

High frequent (VF) coaxial cables

Fiber Optic Cables

Cables for electro acoustics - audio cables

Low frequent (NF) control cables

Power conductors

Cables for telecommunication

Non- insulated flexible conductors

Cables for special purposes and

Non- cable products.
5. GumiKabel
Cable production program is wide, but, in general can be put in some groups:
especially flexible cables (welding cables, railway cables, cables for crane, kordflex cables),

flexible cables (mining cables, cables for connecting appliances with low and medium mechanical stresses, silicone cables, cables for pumps under water, railway cables),

Cables for fixed installation (halogen free cables with and without fire integrity, shipboard cables, silicone cables).
Cables are produced according to international and national standards, or special requirements of the customers
6. Wire roops
a) STEEL WIRE ROPES
Wire ropes made of bright and drawn galvanized steel wire for:
genereal engineering purposes, cranes and hoists, underground and surface mining (shafts and excavators), ships, civil engineering (tower cranes, pile drivers, stone cutting devices), aerial ropeways, oil drilling sets, elevators.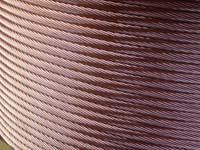 b) PRODUCTS OF WIRE ROPES

STEEL WIRE ROPE SLINGS

STEEL WIRE ROPE HELICAL ISOLATORS
.
For information for sizes and prices please email us at info@copper-tubes.net
or telephone us on +381(0)11 3970 300
In our offer we also have:
● Copper tubes for LPG vehicles

Click on the links above to see more product details.
Product range
Other products:

C

onductors, cables and wire

Enamelled copper wire
Copper strips and sheets
Copper, bronze, brass ingots

Contact details
Careers
Interesting facts