copper, brass and bronze ingots
We may also offer you:

copper bars, rods and plates

copper strips and sheets

brass bars

bronze bars and tubes

copper, brass and bronze ingots
With strong expertise in copper, we are recognized internationally as one of the leading suppliers of copper ingots and billets, brass ingots and bronze ingots. Copper is an excellent conductor of heat and electricity. It is also very malleable and ductile which helps us to make customized copper ingots and billets.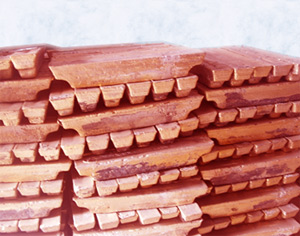 Copper ingots:
In our offer we have both remelted copper ingots and fresh copper ingots. We supply Electrolytic grade copper ingots and copper ingots of 99.8% purity. The other specifications such as size and weight can be customized according to specific requirements.
Brass ingots:
Our Brass Ingots are available in distinct standard specifications including Lead Free High Grade Brass Ingots, Leaded Brass Ingots, Tin Brass Ingots etc.
British standards SCB1 (75/25), SCB2 (70/30), SCB3 (65/35), SCB4 (60/40), SCB5 (90/10) and SCB6 (85/15)
Typical Uses : Fittings, valves, pump bodies, bolts, nuts, flanges...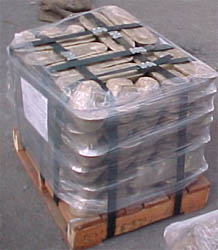 Bronze ingots:
We offer Bronze Ingots with different chemical compositions as per the requirement or end use.
British standards Class I (92.5/7/0.5), Class II (90/6/3/1 ), Class III (78/7/0/15) and Class IV (83/7/0/10)
Typical Uses : Bearings and bushes, fittings...
All this products are produced in Serbia. Therefore, we can supply them with ~ Eur 1~ form. This mean that they are not subject to additional 4.8% European duty!
For information for sizes and prices please email us at info@copper-tubes.net
or telephone us on +381(0)11 3970 300
In our offer we also have:
● Copper tubes for LPG vehicles

Click on the links above to see more product details.
Product range
Other products:

C

onductors, cables and wire

Enamelled copper wire
Copper strips and sheets
Copper, bronze, brass ingots

Contact details
Careers
Interesting facts