Welcome to coptechdoo web site!
If you are looking for information's regarding copper, copper tubes, pipes, bars, rods, wire, conductors and cables, fittings, accessories you are on the right place...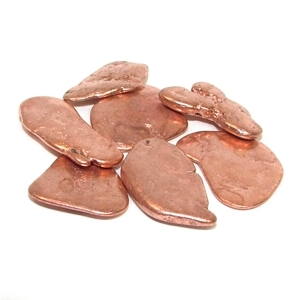 Since primitive man first discovered copper, the red metal has constantly served the advancement of civilization.
In our production program we have::
Copper tubes and pipes with or without PVC cover, copper bars, rods and plates, copper conductors and cables, capillary tubes, copper strips and sheets, copper wire, enamelled copper wire, trolley wire, brass and bronze bars and tubes, copper disks, copper, bronze, brass ingots, copper fittings, copper tape and foil...
In our offer we have copper tubes and pipes with inner diameter Ø 5 - 76 mm and wall thickness 0.35-2.5 mm, in

with Imperial and Metric dimensions. Kitemarked.
We also have copper tubes and pipes with smaller outside diameter (capillary tubes).
Our copper tubes are produced in Serbia of high phosphorus copper, designation Cu-DHP (according to EN 1057), with guaranteed copper content of 99,95% min. and phosphorus content 0.015 - 0.040%. We can also offer you many other copper alloys.
All Copper products are produced in Serbia of 100% Serbian copper. Therefore, we can supply it with ~ Eur 1~ form. This means that they are not subject to additional 4.8% European duty!
Our copper tubes are widely applied: Gas and heating systems, water supply installations (plumbing), cooling facilities and appliances (refrigeration and air conditioning systems), fire protection systems, medical gas installations, thermostats (capillary tubes), automotive braking circuits (copper brake pipes), various branches of industry (shipbuilding, production of machinery, chemical industry, food industry)...
We distribute to the following European Specifications (EN, NF, DIN):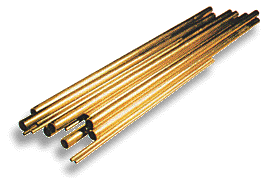 EN 1057 Water/Gas/Sanitation
EN 12449 General Engineering
EN 12451 Heat Exchanges
EN 12735-1 Refrigeration & Air Conditioning
EN 13348 Medical Gases and Vacuum
EN 13600 Electrical Purposes

We have sanitary and industrial copper tubes mostly of the following standards:

EN 1057, EN 12735-1, EN 12449, EN 13600, ASTM B280, ASTM B68/251,

ASTM B88, ASTM B111, GOST 617, GOST 11383 ...

Copper tubes coated with

polyvinyl chloride (PVC) are intended for water, heating, gas, air, fluid and other installations.

Technical and technological parameters in product manufacturing and quality monitoring processes are in compliance with ISO 9001:2000 (certificate by British Standards Institution) and according to quality designations: KITEMARK (United Kingdom), KIWA (Holland), WHI and DWV (Canada).
In our offer we also have copper conductors, cables, wire, ropes .
New in our offer are Trolley wire

and Copper fittings

.
<meta name="keywords" content="copper, copper pipe, copper tube, Majdanpek, FBC Majdanpek, LPG copper tubes, auto gas, auto gas pipe, auto gas tube, auto gas copper tubes, LPG, avto gaz, copper tubes, EN 1057, copper pipes, copper europe, copper bars, copper cables, copper cable, copper conductors, cables made of copper, cable made of copper, conductor made of copper, hard copper, half hard copper, soft copper, red copper, copper wire, tube copper, pipe copper, DHP copper tube, Miedziowe rury, Miedz, 1/4 copper pipe, 1/2 copper pipe, 3/8 copper pipe, 5/8 copper pipe, 1 1/4 copper pipe, 1 3/8 copper pipe, 1 1/2 copper pipe, SWG, Imperial,copper ore, copper tube plastic coated 50m, 630 sq mm rubber cables, plastic coated copper tubing lpg service, 95 sqmm copper flexible cables diameter , air conditioning pipe, "astm b280" , air conditioning pipes, air conditioning tube, annealing, ISO 9001:2000, copper mining, chem industry copper tubes , automotive pipe, automotive pipes, automotive tube, BS EN 1057, piping systems, copper coils, commitment, connections, copper fitings, Coptech Ltd, COPTECH doo, copper cables, copper cable, copper conectors, PTFE sealing tape, PVC insulated cables, drainage pipe, drainage tube, copper piping, electrical tube, engineering, tube export, copper coins, copper fittings, gas pipe, gas tube, copper gas, heating pipe, Serbia, copper ore, manufacturing, Coptech Belgrade, Coptech Serbia, medical, heating systems, metal pipe, non-ferrous, non-ferrous pipe, non-ferrous tube, oil, Pair Coil Bender, Pancake, prelagged, press-fit, Propress, quality, Recycled Water pipe, refrigeration, sanitary copper tube, copper tubing, sanitation, tube standards, tube, tubing, industrial copper tubes, water pipe, water tube, water pipes, water tubes, water systems, BUILDING AND PLUMBING, bakar, bakarne cevi, bakrene cevi, cuprum, cu pipe, plin, auto plin, copper technology, Rura miedziana, rury miedziane, Cold rolled, copper nickel alloy, pluming supplies, plumbing, Rurociagi miedziane, Air-Conditioning, Refrigeration, PVC coated, alternative fuel gas" />
<meta name="description" content="If you are looking for informations regarding copper tube, pipe, cables, copper ore, than you are on the right place" />

Product range
Other products:

C

onductors, cables and wire

Enamelled copper wire
Copper strips and sheets
Copper, bronze, brass ingots

Contact details
Careers
Interesting facts